About
The Rescue Ranch Pups is a 501c3 not for profit organization dedicated to saving Boston Terriers & their friends. We strive to be a positive force in our community and in animal rescue.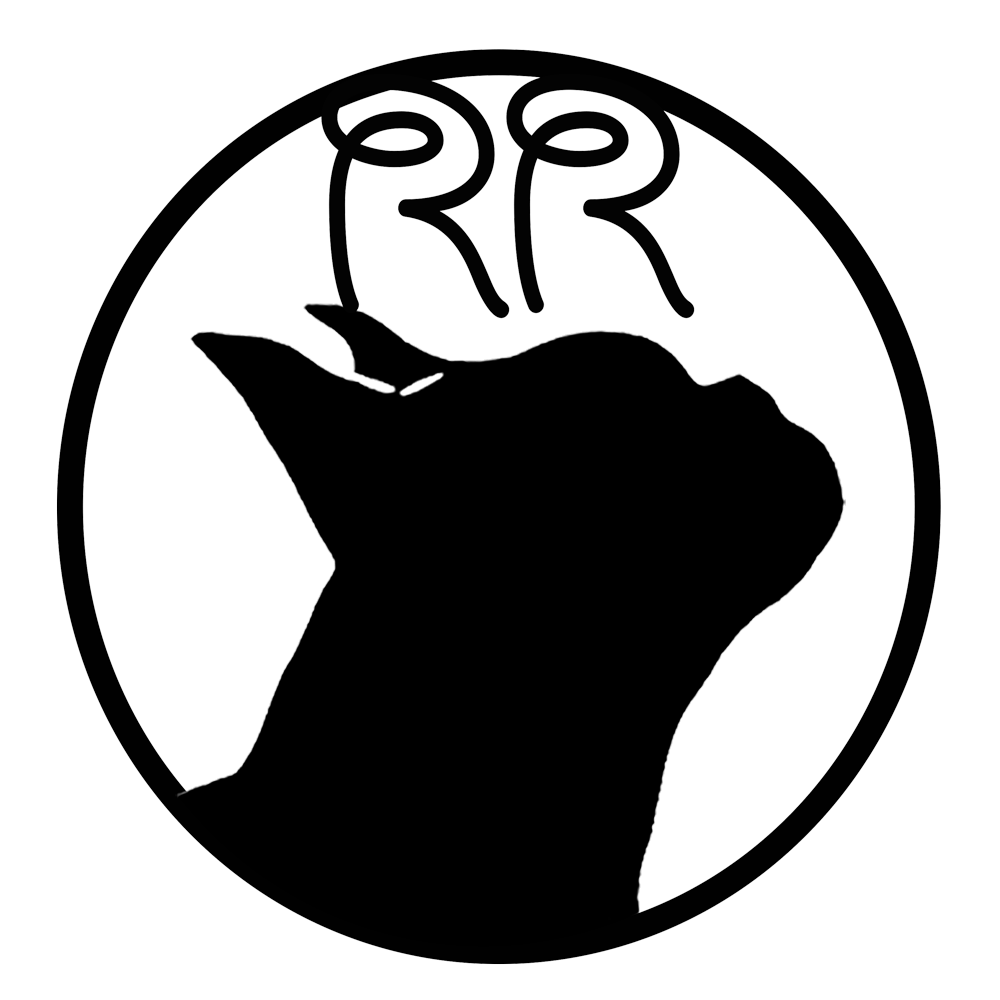 Mission Statement
The Mission of the Rescue Ranch, is to rescue Boston Terriers and their friends.  Our goal is to provide the best care for dogs in need, including their physical, emotional and behavioral needs. As part of that mission, we seek to be a positive influence in animal rescue and work closely with those in our community.
A Dream Begins
The dream of the Rescue Ranch was born after working on a hoarding case in August of 2011. That case involved 35 dogs (Bostons, Pugs, & "Buggs"). It took the Rescues just 6 days to coordinate transportation and foster homes for all the dogs. The dogs had to wait in a non climate controlled crowded animal control facility packed 6-8 dogs per kennel. None of these dogs had ever had any vaccinations, they were hairless from demodex mange, covered in fleas, and very ill. There were nursing moms with their babies as well. Six days was too long for them wait in animal control, and more than half contracted Parvo and died. Since then we have worked with quite a few animal hoarding and cruelty cases and breeder "dumps" often with similar results.
We realized we needed to do something! We had to do more than just foster, and raise awareness, and get our foster dogs adopted out. So, we started looking for land where we could build a facility to be an emergency short term shelter. In October of 2012 we found the site of the "The Rescue Ranch". It's 11 acres in Rutledge GA. We renovated the farm house on the property where Renee and I live. While we are not open to the public, we do host a few events each year when we invite you out to visit with us and the dogs living here. 
The building has 17 indoor kennels each with their own outdoor run, a dog wash room and laundry room, storage room, restroom, office, and veterinary exam room. It also has two large fenced yards one for outdoor group play and smaller space for meet and greets with potential adopters. We also have a private fenced yard for dogs who need their own play space. There is also a memorial garden for pets that have passed.
The dream is evolved once again as we founded the Rescue Ranch Pups and received our 501(c)3 non profit organization designation. We seek to be a positive force in animal rescue focusing on Boston Terriers & other short nosed breeds in need.
A Special Calling
We have been lucky enough to work with several special needs dogs with ervything from paralysis to complicated neurological diseases & more. Connecting with these dogs has shifted our focus to helping those that need us the most. Our experience, location near the University of Georgia, and an incredible team of local veternarians has given us a unique opportunity to help these very special dogs.
Community Programs
Our misson continues to morph as we expose different areas of need. We have recently added a focus on additional community outreach to reduce the number of dogs in shelters. We have two main prongs to help reduce pets in shelters… spay & neuter options to reduce the pet populations and FREE microchips to reunite lost pets more quickly getting them back home!
Body
We are dedicated to providing top notch veterinary care to each animal in our care. In additon to standard vaccines, we also treat heartworm positive dogs as reccomended by the American Heartworm Association, perform reccomended surgeries, consult with specialists at the UGA College of Veterinary Medicine, and even include therapies like acupunture and laser therapy to aid healing.
Mind
A healthy mind is just as important as a healthy body which is why each dog receives an individualized training plan during their time with the Rescue Ranch. We work only with certified professional dog trainers and implement a realtionship based training model built on positive reinforcement and building a relationship with each dog. Individual sessions, scent work, classes, and more are used as needed for each dog.
Soul
There is more to life than being healthy and smart. A dog's mental state and mental health needs attention too. Through on-going training of our volunteers in recognizing calming signals and understanding dog behavior, we can help the dogs become more balanced. Including play time in the yards, walks & hikes, enrichment, and more, we hope to provide the dogs with all the tools they need to be sucessful, happy, and balanced dogs for life.
Meet Our Board
We are 100% volunteer run with no paid staff of any kind. Our board & volunteers are here for the love of Boston Terriers & a dream of a more complete rescue mission.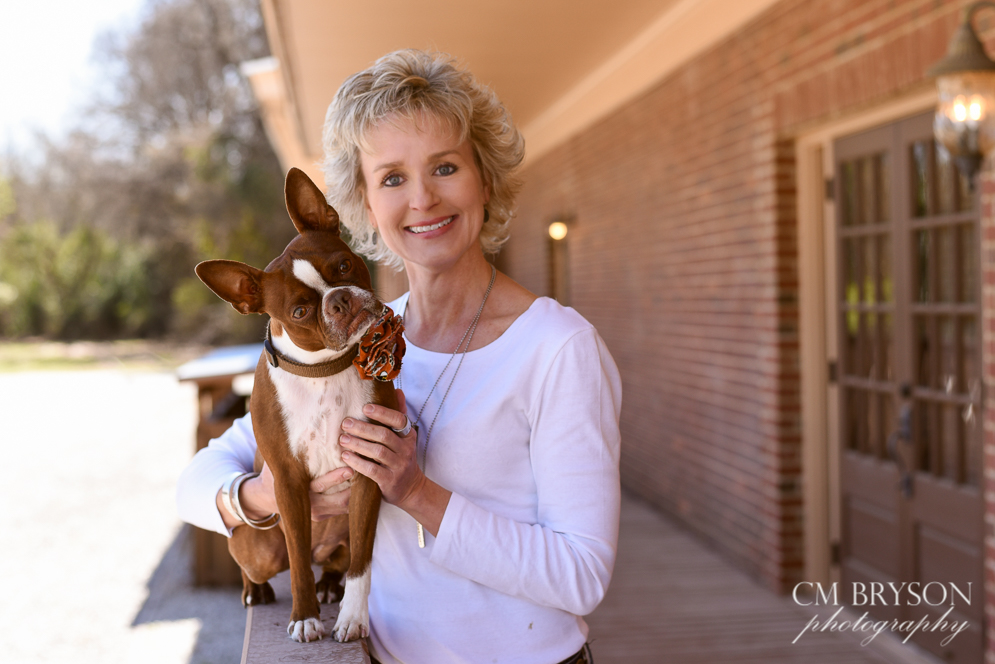 Lisa - Adoption & Foster Coordinator
Lisa volunteered to help bottle feed the #ThreeLittlePigs (orphaned Boston Terrier puppies) and the rest is history! Lisa has since adopted Penny, the momma to #PenniesPuppies and fostered many others.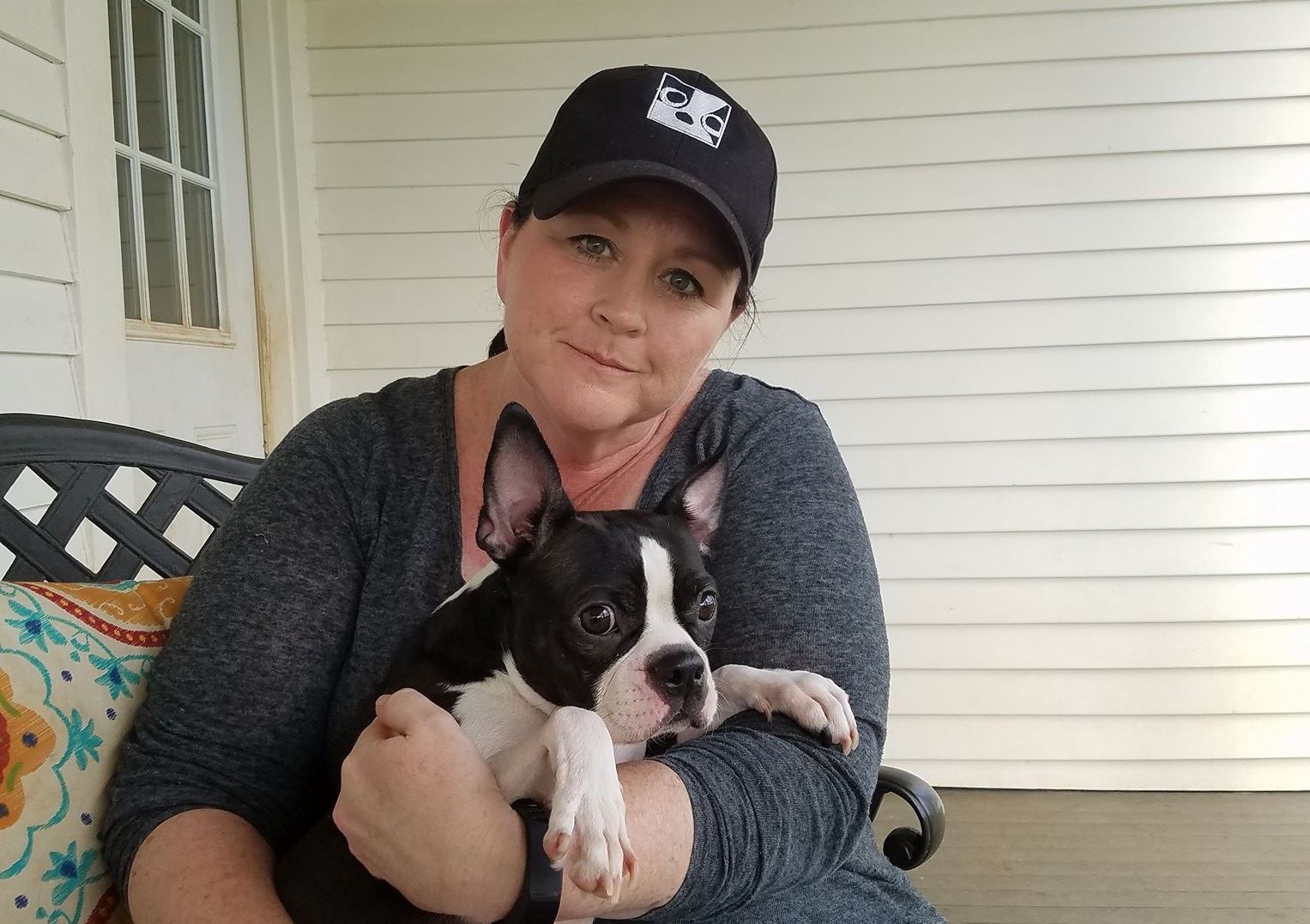 Heather - Secretary
Heather has been with us since the very begining. Ever since she adopted Brody, and then we asked her to watch Tig for a weekend, which turned into forever! Heather is a constant at our events and we can't thank her enough for letting us drag her out at all hours nearly every weekend to raise funds & awareness!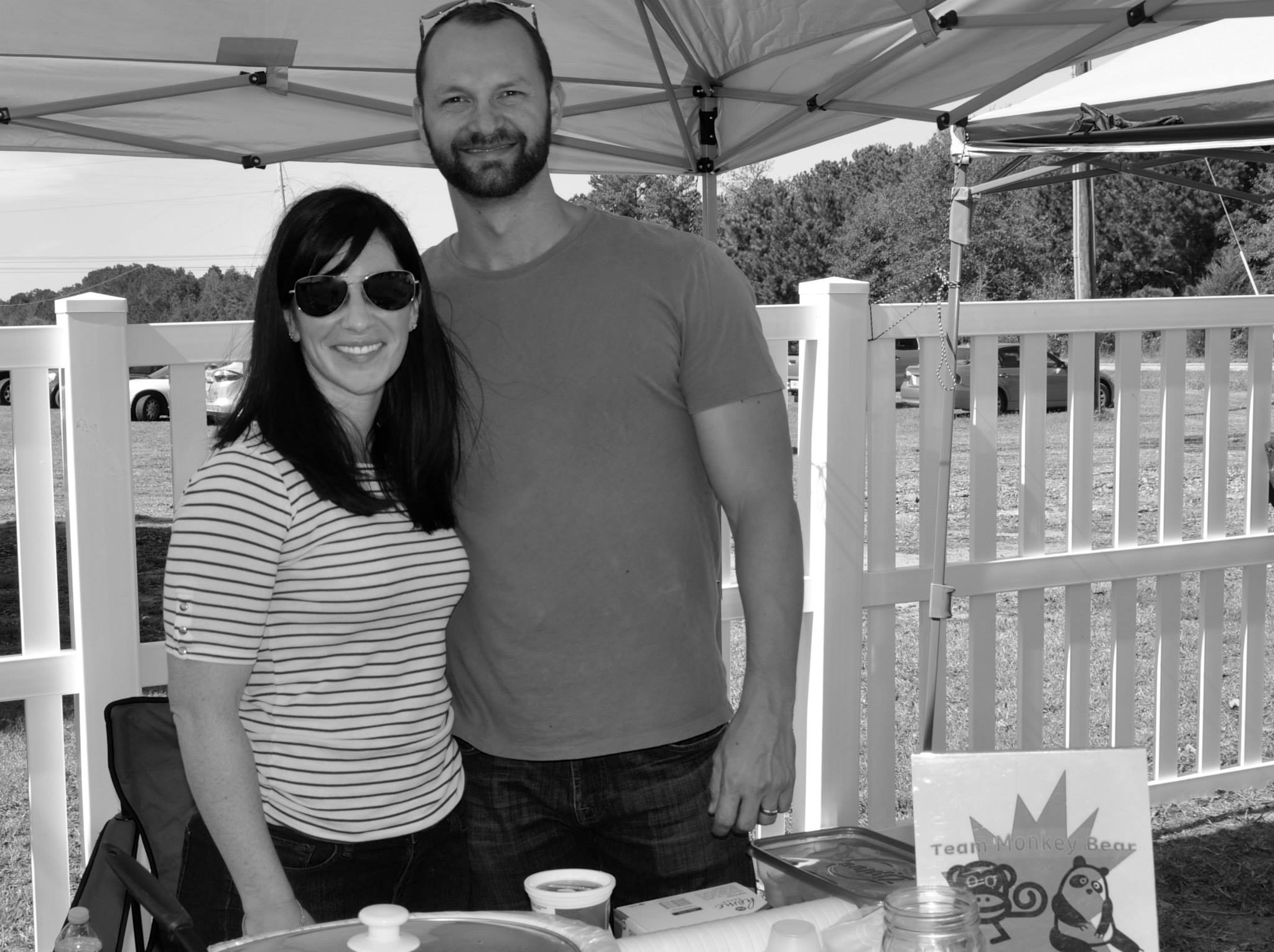 Jen & Vic - Board Members
Jen & Vic found us through their adopted Boston mix Charlie. Without their help, many of the Rescue Ranch's building projects would have never been completed including the dogs favorite play set!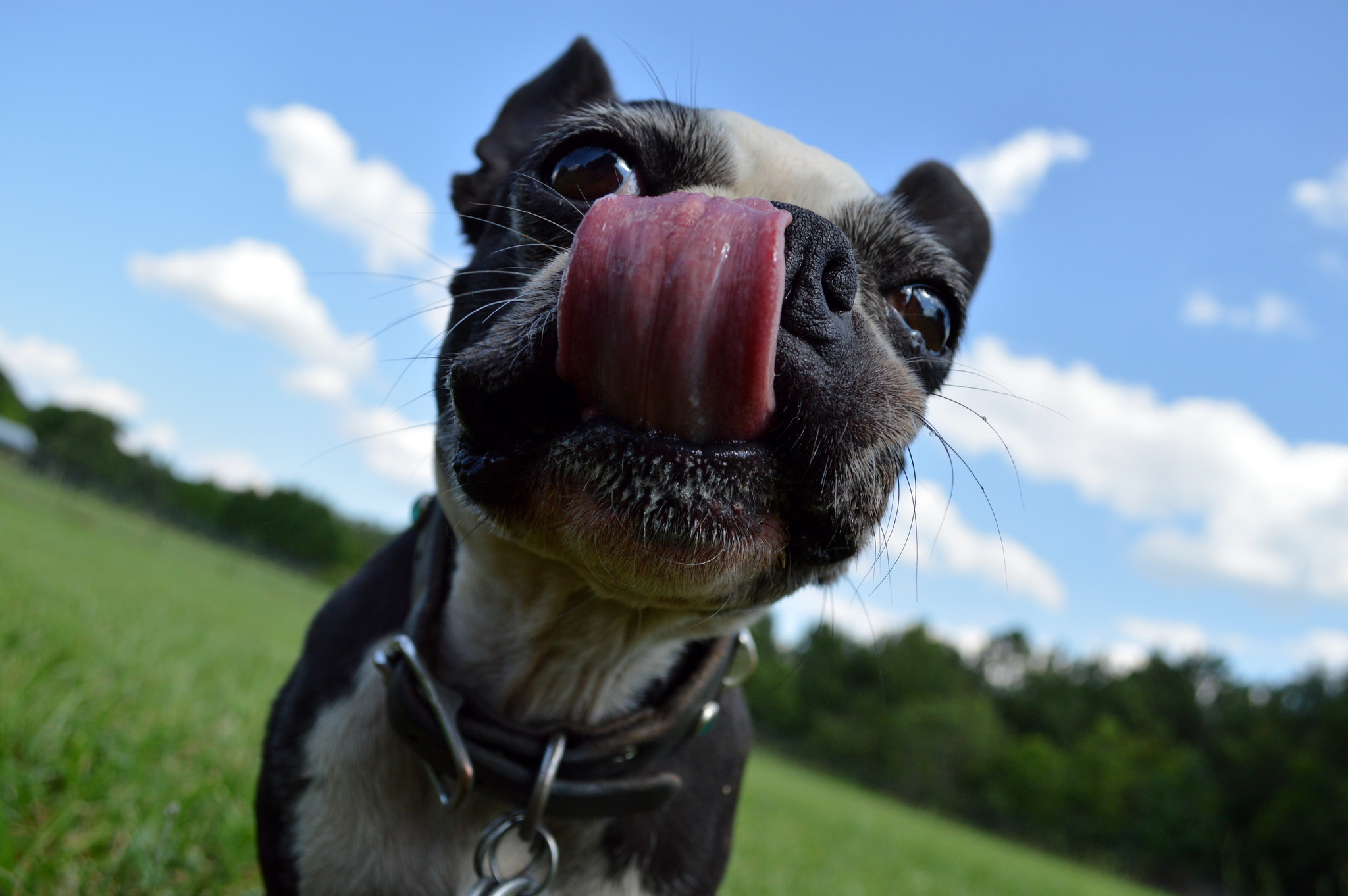 Willa
Willa is the reason the Rescue Ranch exists. Willa's HUGE personality introduced us to the Boston Terrier. A tiny 13 pound, fetch maniac, wiggle butt, and goofy expressioned dog that inspired us to change what we saw and make a difference.
October 4 2008 – October 11 2015
Rest in Peace